The stadium fence generally consists of a mesh and a structural structure. The surrounding mesh is fixed on the structure. The mesh can be welded wire mesh, Dutch wire mesh, expanded metal mesh or chain link fence, and chain link fence. The stadium fence is a new type of protection product specially designed for the stadium. The mesh can be stacked to increase the height, which can effectively prevent climbing and crossing. At the same time, it also has strong sensitivity. The appearance and scale of the mesh can be customized at will, and then stop combining.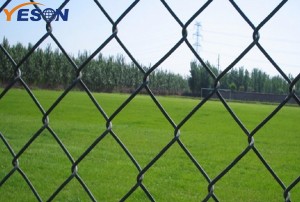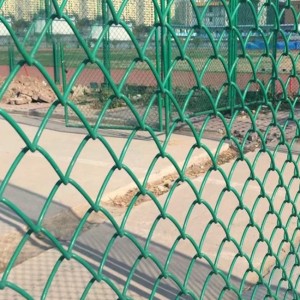 What are the commonly used specifications for stadium fences: The appearance and dimensions can be adjusted at any time according to on-site requests. Raw materials: high-quality low-carbon steel wire. Weaving method: Weaving and welding. Specifications for the fence for campus stadiums: plastic coated wire: 3.8mm; 2. Mesh: 50mmX50mm; size: 3000mmX4000mm; column: 60/2.5mm; 5. Horizontal column: 48/2mm, anti-corrosion treatment. Electroplating, hot-dipping, spraying, and dipping.
Advantages: anti-corrosion, anti-aging, sun resistance, weather resistance, bright color, smooth mesh surface, strong tension, not easy to be deformed by external force, on-site construction and installation, strong sensitivity (the appearance and size can be adjusted at any time according to site requirements) .
Available colors: blue, green, yellow, white, etc. Price advantage. Because the factory direct sales remove part of the profit of the wholesaler, the price is advantageous, and the quality is guaranteed. The manufacturer produces the fence net products required by the customer according to the customer's demand. Special specifications can be customized according to the processing.
---
Post time: Jan-13-2021